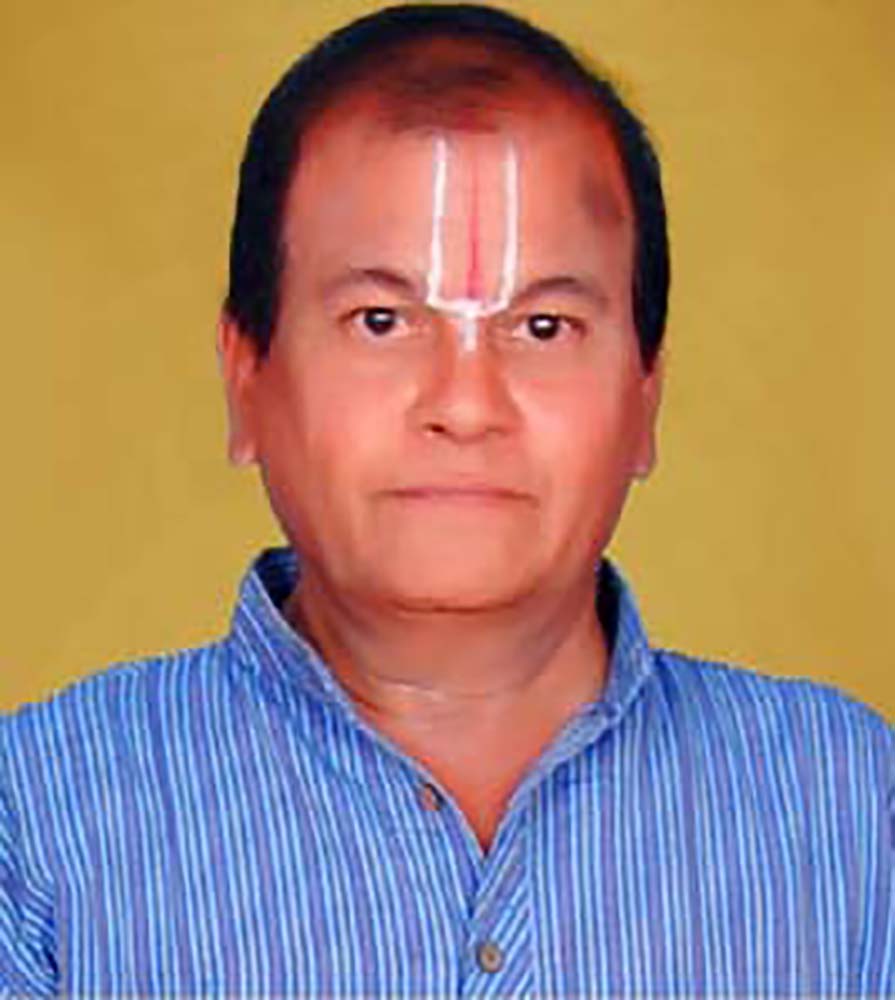 In loving memory of Natyacharya
Sri Avasarala Rukmaji Rao
February 25, 1952 – April 30, 2021
Natyom Artistic Director/Owner, Dr. Praveena Vajja started learning Bharatanatyam at the age of five and later learnt Kuchipudi too from the same Guru, Natyacharya Avasarala Rukmaji Rao.
Natyacharya Rukmaji Rao is a disciple of Padmasri Adyar Lakshman in Bharatanatyam, Kalakshetra style and Padmabhushan Dr Vempati Chinna Satyam in Kuchipudi style.
Praveena has also undergone training in Kathak under Guru Smt Akhila Rao, Artistic Director of Kathak Rhythms located in Plano, Texas.
Praveena ensures that the school's core curriculum is Bharatanatyam, strictly in the traditional Kalakshetra style. Once the students have attained considerable experience in Bharatanatyam, as an additional art they may choose to include a different style such as Kuchipudi or Kathak.
Praveena and all the school teachers continue to update themselves with teacher training techniques and skills under her Guru's network of students so all teachers at the school teach the same technique to students.
Praveena has significant experience and contacts having attended and also conducted multiple workshops with eminent artists from India so advanced students are given varied exposure and opportunity to learn and interact with senior most performers and teachers in the classical dance field.
On a personal side, Praveena graduated with an MBBS degree from Andhra Medical College in 2000 and later moved to the United States with her husband Manohar Vajja, MD who is a physician and running his own healthcare service. Praveena, after having passed the USMLEs and getting ECFMG (Educational Commission for Foreign Medical Graduates) certified to train in medical residency, decided to be a full time mother and pursue her passion dance while supporting her husband in his administrative work. She believes her training as a doctor helps her have a holistic approach in teaching and also have a better support connection with each individual be it a 5 years old child or a 50 years old adult. Natyom is now a major dance school in the Dallas-Fortworth metroplex and has over 200 students in all age groups training online and in person.