Dr. Praveena Vajja is the owner and director of Natyom Dance Academy. She specializes in Bharatanatyam and has extensive training in Kuchipudi and Kathak. She has trained, performed, and taught dance for over forty years. Natyom Dance Academy's core curriculum develops a foundation of Bharatanatyam for all students. The basis allows students to easily pick up other forms of Indian Classical and Modern Dance. Dr. Praveena's core belief is, "It should not matter whether a student is five years old or fifty years old, all students should be able to approach the art form with discipline. This will allow them to strengthen their bodies, minds, and have fun learning."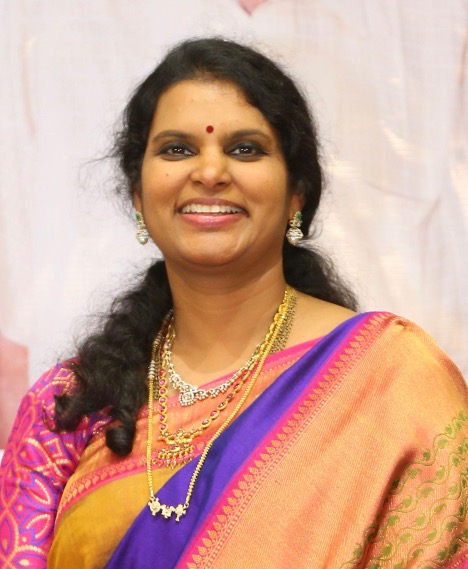 Dr. Praveena Vajja
CEO – Natyom Dance Academy
About Dr. Praveena Vajja
Dr. Praveena founded Natyom Dance Academy after graduating from Andhra Medical College MBBS, passing the USMLEs, and ECFMG (Educational Commission for Foreign Medical Graduates) exams. Although certified to be a doctor, Praveena chose to help her husband, Dr. Manohar Vajja, with his medical practice and began Natyom Dance Academy. Dr. Praveena's medical knowledge allows her to have a specialized edge in teaching dance. By fully understanding the anatomy and biomechanical functions of the body, she structures a clear program for students of all ages and abilities. This allows her to effectively train her students with strategic muscle and endurance workouts that are tailored to dancers, regardless of age.
This structured program designed by Dr. Praveena [Vajja] is of optimal benefit to students. Traditionally Indian classical dance lacks the components of physical training for muscles to be fully optimized as a dancer. Praveena uses her background in medicine to help students strengthen their bodies while simultaneously learning dance. Praveena says "Many people believe that learning Bharatanatyam is simple and easy, but they will quickly learn that it is not that delicate. Bharatanatyam allows a person to simultaneously work on an art form, cardio, and body weight training, which is the optimal condition for the body."
Dr. Praveena Vajja comes from a lineage of Kalakshetra dancers. Dr. Praveena Vajja learned dance from Natyacharya Avasarala Rukmaji Rao a disciple of Padmabhushan Dr. Vempati Chinna Satyam in the Kuchipudi style and Padmasri Adyar Lakshman a disciple of Rukmini Devi Arundale, Founder of Kalakshetra.
The school's Artistic Director/Owner, Dr. Praveena Vajja started learning Bharatanatyam at the age of five and later learnt Kuchipudi too from the same Guru, Natyacharya Avasarala Rukmaji Rao.
Natyacharya Rukmaji Rao is a disciple of Padmasri Adyar Lakshman in Bharatanatyam, Kalakshetra style and Padmabhushan Dr Vempati Chinna Satyam in Kuchipudi style.
Praveena has also undergone training in Kathak under Guru Smt Akhila Rao, Artistic Director of Kathak Rhythms located in Plano, Texas.
Praveena ensures that the school's core curriculum is Bharatanatyam, strictly in the traditional Kalakshetra style. Once the students have attained considerable experience in Bharatanatyam, as an additional art they may choose to include a different style such as Kuchipudi or Kathak.
Praveena also updates herself in teaching techniques and skills by attending workshops of eminent visiting artists to the USA. Some of the recent workshops / presentations / training she attended are:
International Kathak Festival at the International House in Chicago Sep 12-14, 2014. As a participant in the festival, Praveena was able to learn from Padmavibhushan Pandit Birju Maharaj and Renown Kathak exponent, Saswathi Sen during the three day afternoon workshop. In addition, she could actively interact in the morning conferences which was a platform for many Kathak exponents from all over the world to meet and discuss topics. Seeing amazing shows by several exponents in the evening was altogether a great experience.
Bharatanatyam workshop at Padmasri Adyar Lakshman sir's school, Bharatachoodamani from July 21st to July 26th, 2014 and performance at Kalakshetra Rukmini Arangham auditorium on July 27th, 2014.
Advanced Bharatanatyam training in teaching and choreography at Saranya Fine Arts School under Guru Avasarala Rukmaji Rao during summer, 2014.
Kathak workshop by Arts entrepreneur, Madhu Nataraj, daughter of Dr. Maya Rao, on sep 4th, 5th, 6th, 2013.
Dr Seshadri Iyengar's Dance Fitness and Yoga workshop on August 14th, 2013 in Dallas.
Smt Rama Vaidyanathan's Bharatanatyam workshop on Oct 8th and 9th, 2012 in Dallas.
Natyashastra workshop by Prof Pappu Venugopala Rao on October 6th, 2012 in Dallas.
Workshops in both, bharatanatyam and kathak by Nirupama+Rajendra(Abhinava Dance) in July/Aug 2012. Also performed the bharatanatyam and kathak choreographies learnt during the workshop in NUTANA on August 12th at Dallas Children Theater, a show in which Nirupama+Rajendra performed too.
Padmabhushan CV Chandrasekhar and Smt Jaya Chandrasekhar Nattuvangam workshop in Dallas, 2011
Shri Shijith Nambiar Bharatanatyam Workshop in Dallas, 2011
Smt Manjari Chandrasekhar(Daughter of Padmabhushan CV Chandrasekhar) bharatanatyam workshop in Dallas, 2010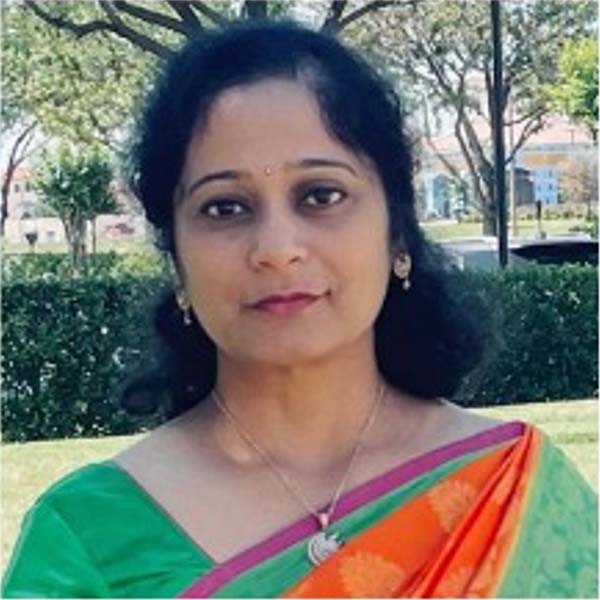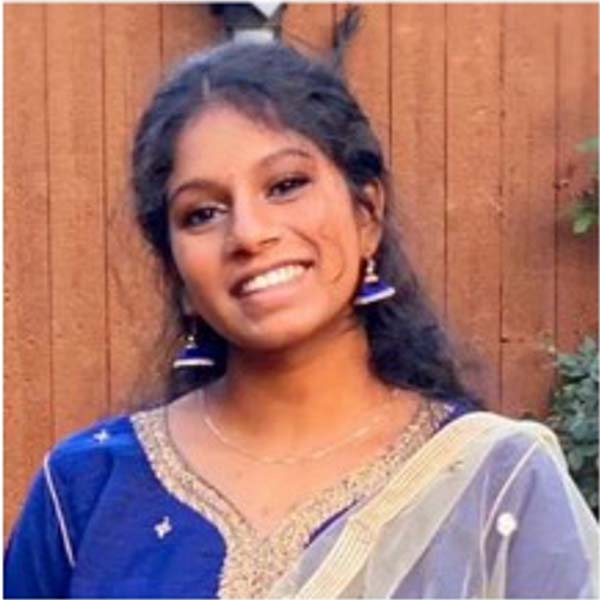 Bindu Arla
Manager / Event Organizer